Karate Instructor - Sensei Rose Tumminello - 3rd Dan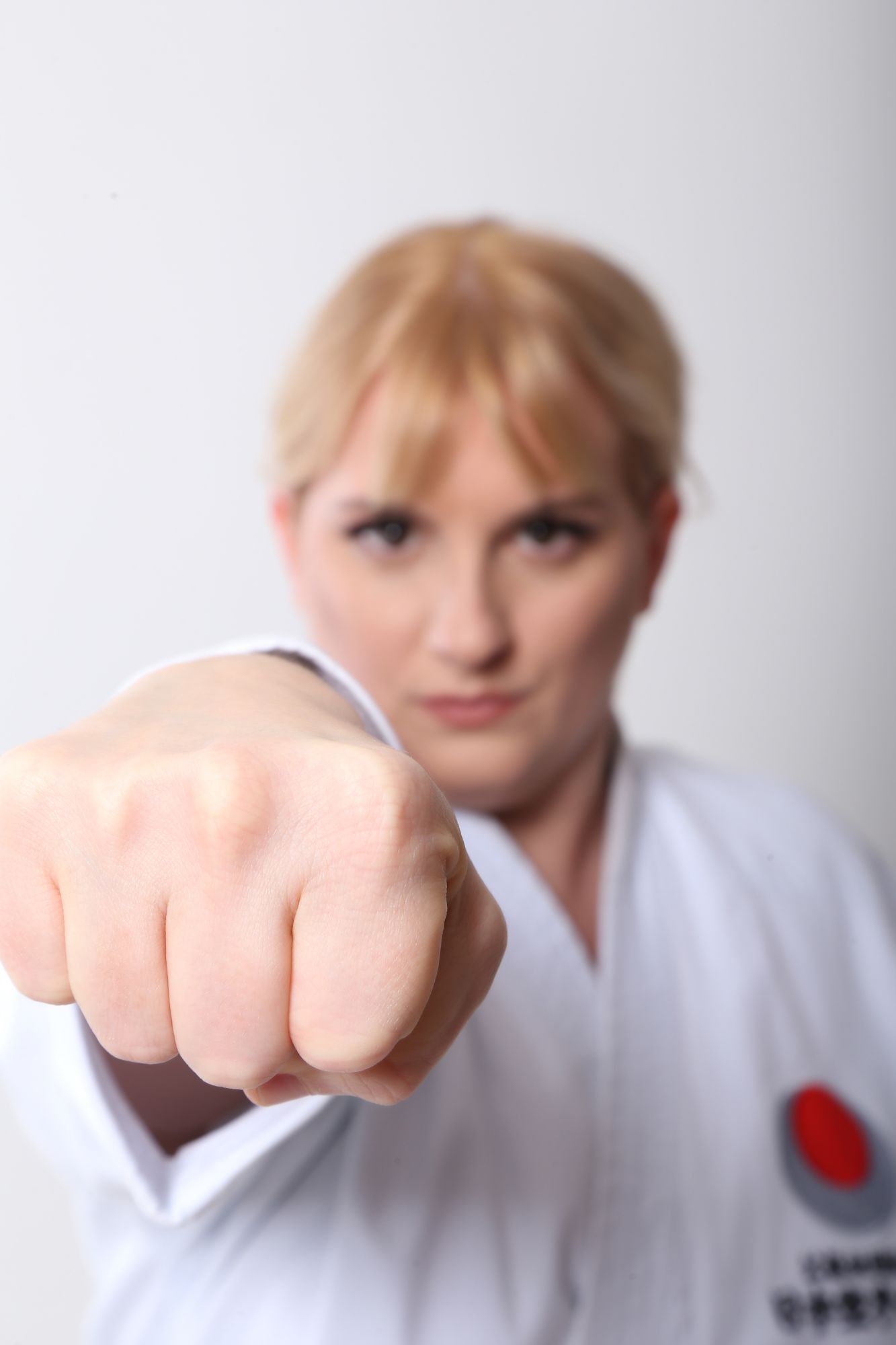 Rose discovered Karate in 2010. Bored of the gym, she was looking for more of a challenge ...and this was when she walked through the doors of our Dojo to begin training with Sensei Roy Tomlin 6th Dan JKA.
Rose immediately developed a great passion for Karate and has been training nearly everyday ever since. She is a regular at the JKAE National, International Courses and also competitions.
Rose took part in her first ever National competition in July 2011 achieving 1st place in both events Kata and Kumite.
In November 2011 and July 2012 Rose competed and yet again won in both Competitions achieving 1st place in Kata and Kumite.
Between November 2012 and December 2014 she took part in 4 competitions and was placed in the final last 8 each time. Rose still competes and proudly represent our club.
In December 2013 in Bath she was awarded with her Black Belt (Shodan) by Sensei Ohta, Sensei Ueda and Sensei Tomlin. Rose is now 3rd dan and level 2 instructor, level 2 referee and also now in the England squad.
Rose is very enthusiastic, friendly and true Karate passionate. She's also part of the Club Committee.