Karate Instructor - Sensei Sandra Dacres-Smith - 3rd Dan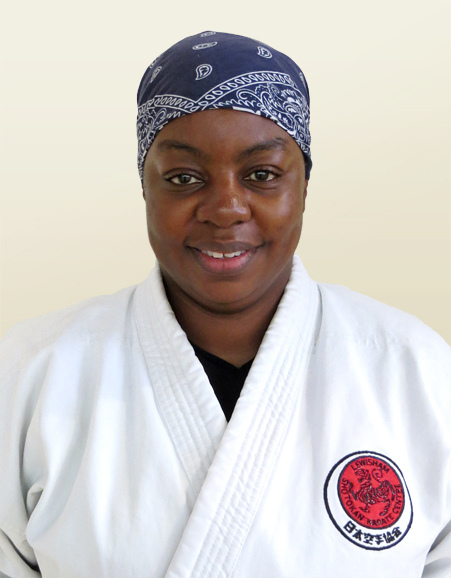 Sandra was a late starter to Karate after joining Sensei Roy Tomlin's Lewisham club in 1999 at the tender age of 35, but has always been interested in Karate from a young age. She became club champion at Kumite and came second in Kata at our interclub competition in 2002.
She was awarded her black belt (Shodan) in 2003 and achieved 3rd Dan (Sandan) in December 2013.
Sandra attends karate courses regularly, in particular the Guildford International and other national JKAE events. Sandra has since gained her coaching and judging qualifications and referees at national JKAE events. Sandra is presently a level 1 Instructor and a level 1 referee.