Karate Instructor - Sensei Roy Tomlin MBE - 6th Dan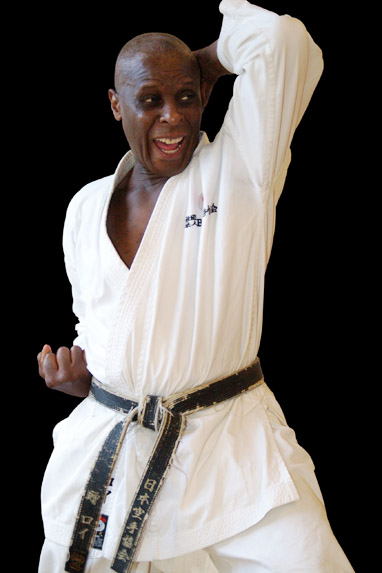 Sensei Roy Tomlin MBE was born in London in 1955 and attended South East London Secondary School in Deptford. Sensei Tomlin was one of the late Sensei Enoeda's senior students and served as a Committee Member and Instructor at Sensei Enoeda's world famous Marshall Street Dojo, the HQ of the JKA in the UK up until it's closure in 2000.
He began his karate career in 1972 when he trained in the Kyokushinkai style. In 1977 he progressed to train in the Shotokan style with the Thames Group, and in 1982 he joined the Karate Union of Great Britain (KUGB). In 2003 he joined JKA England, where he is currently the Head Coach for the England Squad, a member of Technical Committee and a Grading Examiner.
Sensei Roy is also Technical Advisor to JKA Malta since 1990 as per direct Instructions of Sensei Enoeda to develop the JKA way on this beautiful Island.
Sensei Roy opened his own Dojo, Lewisham Shotokan Karate Centre in the Borough of Lewisham South East London in May 1983 and has been teaching in Lewisham continuously ever since. Sensei Roy is a well-known and popular figure in the community having taught generations of students. He is regularly stopped in the street by people who say "You used to teach me and my dad Karate when I was a kid".
Sensei Roy still remembers every student and still teaches with the same passion with which he started 33 years ago. In the intervening period, Sensei Roy has achieved an impressive CV.
To view Sensei Roy's honors and achievements please click here