Sensei Frank Offiong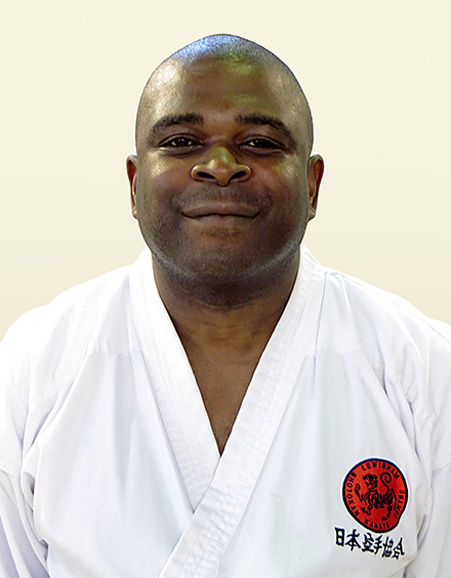 Sensei Frank Offiong 1st Dan JKA
I started my Shotokan karate training at the Archway Dojo in North London with Sensei Robert Richards. During that time I was encouraged by Sensei Richards to go along to the Marshall Street dojo in Central London and train under the late Master Enoeda.
In 1992 I recieved my award for Shodan from Master Enoeda.
Whilst training at the Marshall Street dojo I was selected to be a member of the Marshall Street B Team. As part of this team I competed at both the 'Nationals' and the 'Southern Area' championships.
Since 1996 I have been assisting Sensei Roy Tomlin at the LSKC.